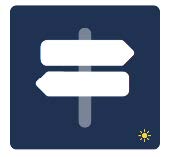 We are excited to announce the release of version 5.26 of our software, Agile Provisioning, which can now create numbers on Microsoft. This powerful tool is a game-changer for anyone who needs to generate numbers on this platform, and it has the added benefit of helping customers to save time and money.
One of the key features of this new version (5.26) of Agile Provisioning is the introduction of a « dial plan, » which allows users to manage numbers from multiple servers in a single view. This is a major convenience for users, as it eliminates the need to switch between different servers or systems to access and manage numbers.
Manage one homogeneous numbering plan for all your servers and tenants
When using multiple tenants, or when using a hybrid configuration, you generally struggle to manage your phone numbers. With this new version, the system will automatically check the availability of your numbers in all the tenants and all the servers at a glance.

Use our powerful number picking system for Microsoft Teams
When creating a user account, Resource Account, Call queues, or auto attendant, it will now be possible to choose the phone number easily and directly from the Agile interface. Phone numbers will be suggested pragmatically, all checks of availability will be done automatically in the dial plan. All numbers will be displayed according to their type in the complete and clear number matrix.

Segregate numbers by using different ranges for Pickup groups, Auto attendants, Call queues and users.
In each of your sites, you can now force the creation of your numbers in a specific range. For example, a dedicated numbering plan for your pickup-groups, another one for auto-attendants, for users and so on for each different dial plan you may need.