Manage and control your unified communications platform
Since 2004, Flexcom has been developing software to support the management of Unified Communications.
For over 17 years Flexcom Analytics also known as CallTax, has been the most accomplished solution for Unified Communications control and reporting. For over a decade, the Agile Provisioning solution has simplified and automated the day-to-day administration of Cisco Unified Communications and can now do the same for Microsoft services.
Decrease the time you spend managing your UC infrastructure by 85%
Agile Provisioning can dramatically reduce the complexity and time to deploy Cisco IP phones, together with the full range of collaboration services.
As new people are added to your organisation or when changes are needed, it's essential that users are productive as quickly as possible.

Compatible with 
The most achieved solution for the Unified Communications control and reporting.  
Having a detailed overview of all kind of communications became a need to efficiently manage your business. In recent telephony environment, communications go through a lot of various channels and flows (fixed and mobile phone service providers, internal networks and equipment, cloud services…) and it is not easy to have a centralised view of telephony usage.
With its great flexibility, the reporting solution integrates to your telephony environment and provides number of relevant indicators such as real time dashboards, consolidated reports, compliance rate and trends… Fully agnostic of telephony vendors and versions, the solution is designed to gather and transform complex data telephony into human readable and understandable reporting.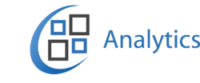 Compatible with 
Take advantage of Agile built-in Cisco and Microsoft connectors to migrate your platform
For over a decade, Agile suite has simplified and automated the day-to-day administration and provisioning of your Cisco Unified Communications services. Agile suite includes an advanced migration tool able to automatize a great part of manual operations. With Agile migration tool, you can break down complex UC migration process into unit operation tasks, ensure a smooth, secured and efficient move from on premise platform to cloud based services.
Compatible with