For more than 10 years, the Agile Provisioning solution has simplified and automated the day-to-day administration of your Cisco Unified Communications services. The recurring MACDs (Move Add Change Delete) related to "on premise" and "cloud" services can be delegated to non-specialised teams by site, by function, whilst ensuring maximum security and ensuring regular control of operations.
Proven in all industries, both public and private, the solution natively embeds Microsoft 365 and Cisco webex connectors, ideal for managing multi-vendor environments from a single pane of glass. With powerful customization features, Agile Provisioning quickly adapts to your changing needs and allows you to provision any of your employees UC services either on Cisco or on Microsoft or both. Thus, you will be able to take advantage of the best functionalities from the "2 worlds" whilst maintaining a single, simplified administration tool.
Agile Provisioning fully adapts to your environment, allowing you to manage hybrid environment, composed both of on premise and cloud features.
Agile provisioning is compatible with cloud platform like Cisco UCM Cloud, Cisco Webex and Microsoft 365 / Teams
Here are below some examples of what it is possible to manage easily in a cloud environment :
Provision Microsoft E3 licenses and phone system option, assign phone numbers and set call policies
Manage Microsoft call queues and auto attendants
Grant of remove Cisco Webex meeting features to users, assign rooms, teams, licenses and services
Provision any device and IpPhone in a Cisco UCM cloud
The Cisco Unified Communications Manager Cloud (Cisco UCM Cloud) is part of Cisco's Cloud Calling portfolio powered by Cisco's collaboration technology – Cisco Unified Communications Manager (Cisco UCM). The service offers voice, video, messaging, meeting, and mobility solutions with the features and benefits of Cisco IP phones, mobile devices, and desktop clients.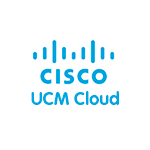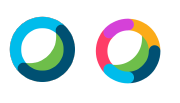 Webex is an easy-to-use and secure application for calling, messaging, meeting and working. Hold video conferences with HD video, audio and screen sharing. Get a business phone number and calling system so you can make and receive calls on any device. Connect instantly with team messaging, secure file sharing and whiteboarding.
Microsoft Teams allows you to hold meetings, chat and call, and collaborate from one place. Switch from instant messaging to video conferencing. Securely view, share and co-edit files in real time. Stay organized by keeping notes, documents and calendar in the same location.